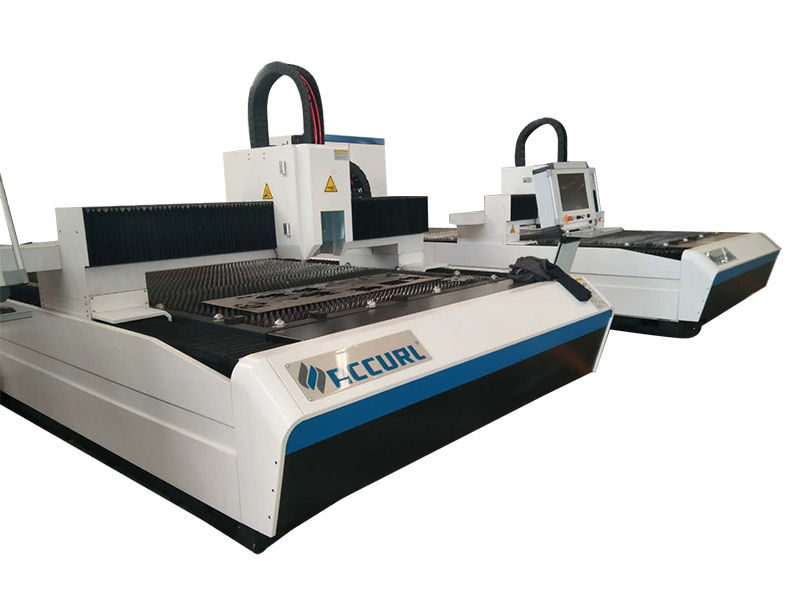 Danasîna hilberê
---
EXPENSES LOW
Input kêm û lêçûnê runiştinê.
OR-F is the ideal entry-level machine for plate laser cutting, and the working program can be achieved with lower purchase and training cost.
· Inon Cast Bed
Theêwaza hevbeş a nerm û nerm.
The exquisite welding process, which guarantees the stability of the bed, has the advantages of rigid, high precision and non-deformation for 20 years.
· CAST ALUMINUM BEAM
Hêza mezin, giraniya sivik, leza bilind.
The cast aluminum beam has the characteristics of high strength, light weight and high speed, which improved the performance of laser cutting machine.
· HIGH SPEED
Pêşkêşkirina tevahî ya bilez û bileztir.
Leza herî zêde xebitîn 45m / min e; Pûçkirina 1.5G.
Main Features of laser cutting machine
---
1. Serîlêdana avahiya gantry û gûr-girgir-ê-ê-ê-ê-ê-ê ya yekgirtî ku bigihîje hişk, zexm, berxwedana şokê.
2. sourceavkaniya laser ya performansa bilind û pergala xebitandinê ya domdar ku bandora birrîna çêtirîn çê dike.
3. Moşen xwedan pergala germbûnê ya bêkêmasî, pergala lubrication û pergala hilweşîna pluhurê ye, da ku ew bêkêmasî, bi karbidest û domdar bixebitin.
4. Moşen ji hêla mîhengê xweya otomatîk ve heye ku dirêjtir mijara fokal û kalîteya birêkûpêk a domdar bigire.
5. Moşen ji bo qutkirina cûrbecûr yên meteryalan bi qalîteya qutbûnê ya çêtir û domdar tête bikar anîn.
6. Nermalava bernameya otomatîkî ya CAD / CAM û nermalava otomatîkî ya nestîner armanc dike ku herî zêde madeyên xwerû tomar bike.
7. Gihîştina pergalê CNC bi navgîniya navgîniya Ethernet ve di dema pêvajoya qutkirina lazerê de ragihandina û şopandina dûr dibe.
Cins

Qada xebatê

1500 * 3000mm

1500 * 4000mm

Dimîne (L * W * H)

4550 * 2300 * 2000mm

5580 * 2300 * 2000mm

Hêza Laser

1000w / 2000w / 3000w / 4000w

Pîvan

5200KG

Rastiya Pozîsyonê dubare bikin

± 0.02mm

Rastiya Positioning

± 0.03mm

Max Leza Tevgerê

170m / min

Max Leza birrînê

80m / min

Mezinahiya Max

1.5G

Kevne hêz

<10KW

Volt û frekansa diyarkirî

380V / 50Hz / 60Hz / 60A (Sazkirin)
Mînak
---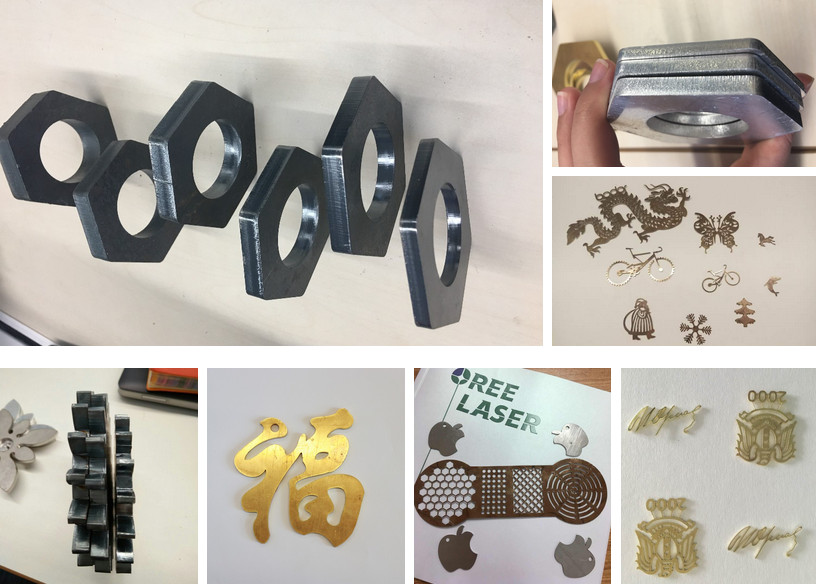 Xizmeta me
---
Xizmeta pêş-firotanê
1. 12 demjimêr bersiva pêş-firotanê ya zû û şêwirmendiya belaş.
2. Her cûre piştgiriya teknîkî ji bo bikarhêneran heye.
3. Sêkirina Sembola belaş heye.
4. Testkirina Sehbeta belaş heye.
5. Pêşniyara çareseriyê ya pêşkeftî, dê ji hemî belavker û bikarhêneran re were pêşkêş kirin.
Xizmeta piştî-firotanê
1. 12 hours Quick Feedback.
· "Training Video", "Instruction Book", and "Operation .Manual" will be offered.
2. Brokolînên ji bo kêşeyên hêsan ên guhêrbar ên makîneyê hene.
3. Piştgiriya teknîkî ya serhêl gelek heye.
4. Piştgiriyên Vegerîn ên Alîkar & Alîkariya Teknîkî.
5. Xizmeta perwerdehiya belaş heye.
Libersekînîn
1. Machine machinery parts is 2 years under normally operating machine according to user manual.
2. Laser lens and mirrors warranty is 3 months.
3. Parçeyên xwerû yên elektronîkî (motor û motherboard û hêza lazer bi guman) 12 meh in.
4. Damagable spare parts for laser engraving machines
(water pumps, water protective, red dot system, lens limit....)will be sent to u free charge with machine.
Pergala QC
1. Tîmê ectionavdêriya Qedexeyî ya Zane û hişk di dema kirîna materyalê û proseya hilberînê de heye.
2. Testkirina nimûneya rasthatî ji hêla Kontrola Qalîteyê ve.
3. Belavbûna ji bo makîneyên OREELASER.
4. Li gorî ISO 9001 û ISO 14001 hatine pejirandin.
5. Li gorî standardên CE û FDA hatine pejirandin.
---