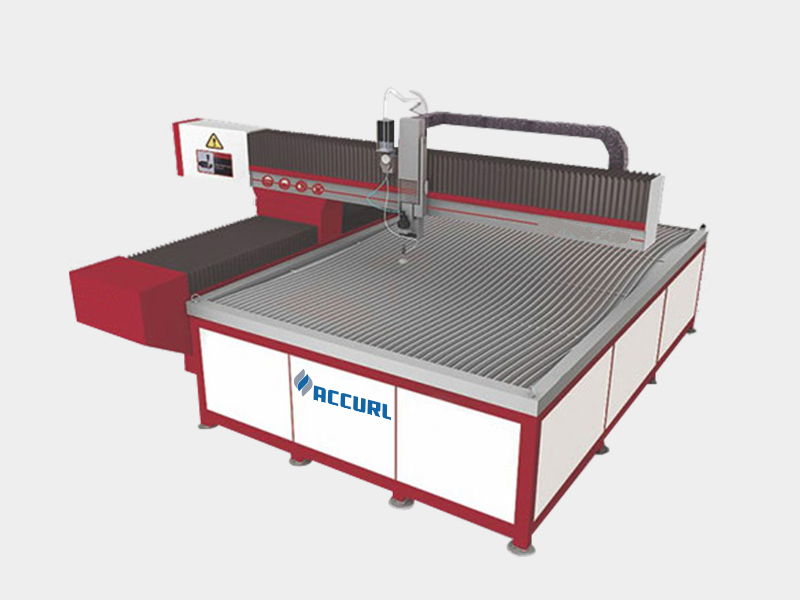 Danasîna Hilbera Berfireh
---
| | | | |
| --- | --- | --- | --- |
| Hejmara Modelê: | accurl-1515L CNC Cutting Jet Water Cutting | Navbera birrîna bandor (dirêjî): | 1500mm |
| Navbera birrîna guncan (gewre): | 1500mm | Roughness Surface: | Ra≤25μm |
| Valve: | Valve From Germany Bosch-Rexroth | Keywords: | Water Jet Cutter For Stone |
Marble mosaic cutting machine China ACCURL water jet cutter for synthetic stone turquoise
Danasîna hilberê
ACCURL abrasive waterjet machine is a high-pressure waterjet machine that utilizes straight water cutting or abrasive waterjet cutting to cut several types of material. The ACCURL Water-Jet is a heavy-duty precision, ground ball screw designed system for maximum precision and rigidity.
Cutting Waterjet Cutting:
ACCURL® iningêkirina makîneya Waterjet bi bi zorê ku gihîştina mîqyarek mezin a avê di bin zextê de bi rêgezek piçûk a di nozika qutkirinê de pêk tê. Parzûna ava bilez a ku nozzle hiştin bandor li ser materyalê dike û dest bi pêvajoya birrînê dike. Kerf ji ava leza bilez zehf teng e. Vê gavê ev zext li herêmek piçûk li ser materyalê ku dest bi hilweşandina materyalê dike. Materyalên nermal dikarin bi zexta avê werin qut kirin. Materyalên hişk hewce dike ku karanîna pergalek pêşîn a abrasive, wekî qutkirina metal. Abrasive tête nav pêlika avê ya zexta bilind, ku piştre dest bi jêbirina materyalên hişk dike. Her çend makîneya avî pêvajoya qutkirina herî hêdî e jî, hin avantajên berbiçav hene ku ji bileziya wê mezintir in:
1. Ne Zeviyek Heft-Hebe
2. No Zextên Mekanî
3. Pir narîn Kerf
4. No need for Secondary Operations
5. Smooth Surface
6. Can Cut Various Materials
Taybetmendiyên sereke
1. Can be transfer the drawing to cutting quickly
2. Quick position-some or few fixing equipments
3. Hing accuracy-reduce the recutting
4. Leza birrîna zûtir
5. Ji bo perçeyên karker ne hewceyê çêkirinê
6. Safer for the operator and circumstance osteam,dust,smog etc
7. Cool cutting-no heat will be prouduced
8. Clear processing,in no need of clear the working parts again
9. Good cutting finishes-in no need of trimina the cutting finishes again
10. Valahiya birrîna teng
11. Pîvana zûtir û awayê jêhatîbûna hêsantir a birrînê. Hat îspat kirin ku ew dikare di hilberîna girseyî de di pergala îdeal de were bikar anîn
12. Fit for CAD/CAW software
13. Waterjet cutting machine can cut almost all the materials.It can cut the foilat the thickness of 200mm
Sîstem
Hp System: WJPOWER-420D(Dual-intensifier HP System)
Max.Pressure: 420Mpa
Max.Flowrate: 7.4L/min
Electrical Power: 75KW/100HP
Voltage: 220V 480V / 50,60HZ.3PH
Intensifier assembly is fully imported from KMT(H20 USA)
characteristic
1. Functional characteristic
1. The cutter head inclined at an angle in any direction,eliminating the phenomenon f concave convex and uneven cutting surface(to eliminate phenomenon of small surface and large bottom).To make the front junction smaller, reduce grinding link,can tile diretly.Reducing the polished and the production cost greatly.
2. Make the complex graphics more delicate and beautiful.
3. It turning without pause,no turning dot,make cutting speed faster.The cutting surface roughness wil not affect the collage.
2. Processing characteristic
1. CNC forming complex patterns.
2. Environmental pollution,no toxic gases and dust.
3. Can process a variety of high hardness material ,such as :glass,ceramics,stainless steel,or relatively soft material ,leather,rubber,diapers,etc.
4. Cutting smooth,no slag,doesn't need secondary processing.
5. Save the cost.
Berjewendiyên makîneya birrîna ava behrê
1. Dikarin nexşeyan zû bi zû birrînê veguherînin
2. Helwesta bilez: hin an çend quipments sererastkirinê
3. Rastbûna bilind: rekutkirinê kêm bikin
4. Leza birrîna zûtir
5. Ji bo perçeyên karker ne hewceyê çêkirinê
6. Ji bo kargêr û rewşê ewletir: ne buhar, toz, dûman, hwd
7. Qutkirina sar: dê germek neyê hilberandin
8. Pêvajoya paqijkirinê: ne hewce ye ku parçeyên karker dîsa paqij bikin
9. Qencîkirinên qutkirina baş: ne hewceyê ji nû ve xilaskirina birînê dîsa.
10. Valahiya birrîna teng
11. Pîvana zûtir û awayê jêhatîbûna hêsantir a birrînê. Hat îspat kirin ku ew dikare di hilberîna girseyî de di pergala îdeal de were bikar anîn
12. Ji bo nermalava CAD / CAM bicîh bikin
13. Makîneya birrîna Waterjet dikare hema hema hemî materyalan bibire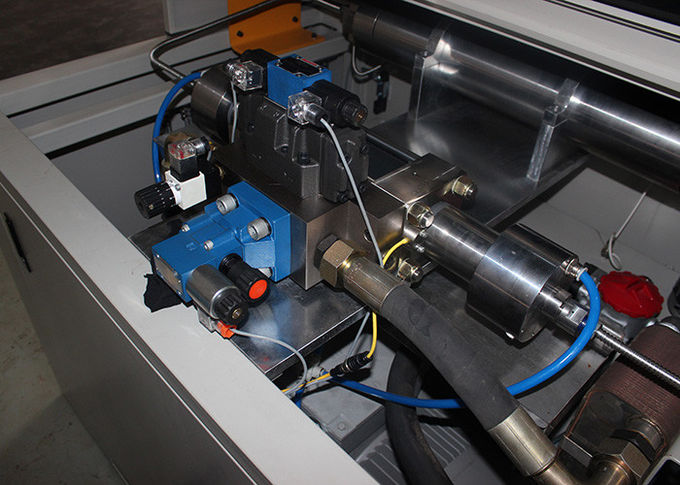 Berçavkirin
Cins
accurl-4020L
maseya xebatê
mm
3000 x 1500
X-ax
stûr
2000
3000
Zûbûnî
0~15
0~15
Y-ax
stûr
1000
1500
Zûbûnî
0~15
0~15
Z-ax
stûr
150-180
150-180
Zûbûnî
0~12
0~12
Rastiya kontrolê
mm
± 0,01
Rastbûna pozîsyonê
mm
± 0.02
Pergala Zexta Bilind
Zexta Max
380
380
Erk
37 (50HP)
37 (50HP)
Hêza tevahî ya elektrîkê
KW
38
Tabara xebatê ya herî giran
Kgs
1000
Format piştgirî kir
AI, PLT, DXF, etc.
Giraniya makîneyê
Kgs
5650
Dimîne li derve
mm
4050x2250x1850
Navê Hilbera
Water Jet Cutter for Stone
makîneya birrîna avên abrasive
,
mesrefa makîneya qutkirina ava hewayê
,
makîneya qutkirina ava hewayê ya zexta bilind
,
makîneya birrîna kemerê avê