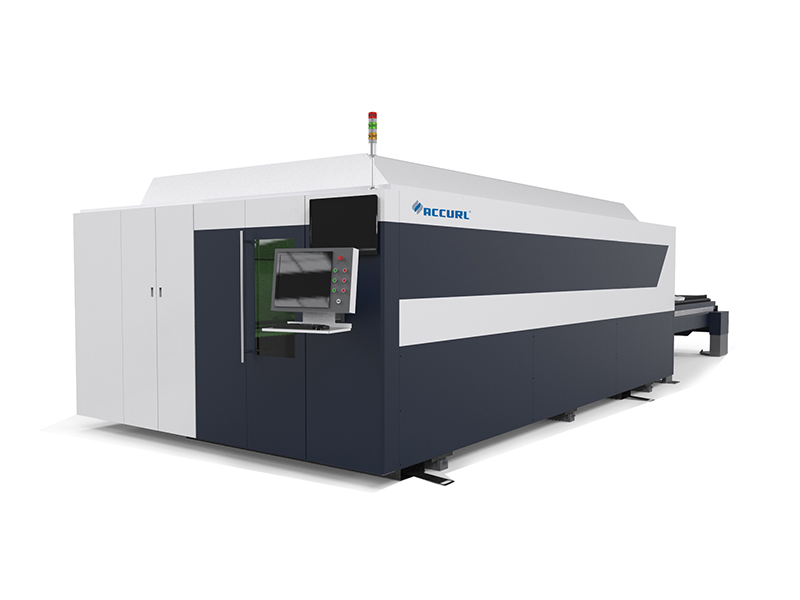 Brief Introduction:
Especially suitable for contact-free cutting, hollowing or drilling of metal sheets in 0.5mm to 10mm, e.g., stainless steel, carbon steel, galvanized sheet, thin aluminum and thin copper etc. Fast and energy-efficient. Total system is high-return with low-investment.
Main feathures:
Cost saving on power consumption/ only 20-30% of co2 laser cutting machine under same power.
Flexibility and precision cutting of simple or complex parts .
Adopts imported world brand fiber laser/Life time over 100,000hrs .
Imported servo motor and gearing system ensure precision cutting .
High quality cut with no extra finishing required .
Higher cutting speed and efficient, speed of cutting plate over 10 meters per minute .
Non contact cut which means no marks or contamination of the material .
It's able to cut virtually any sheet metal .
Materyalên sepandî:
Pêkêşkêşkêşkêşkerî, polayê karbonê, alloy Steel, Steel silicon, biharê çeleng, aluminium, alloy aluminium, çarşefê galvanized û dîreksiyonên tub û metalên din.
Pîşesaziya sepandin:
Ew bi berfirehî di navbêna hilberîna pîşesaziya pîşesaziyê de, alavên teqemeniyê, pîşesaziya leşkerî, pîşesaziya kîmyewî, vekolîna neftê, kel û pelan, firotana metal, hesin, avahî, hwd.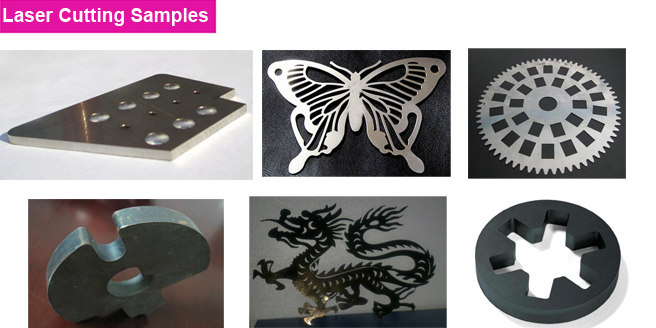 Taybetiyên Teknîkî
Tîpa lazer
Laser Fiber
Dirêjiya bergê Lazerê
1070nm
Hêza hilberîna laser
700W
1000W
Navbera birrînê (mm) (L × W)
3000mm 1500mm
Max. speed(m/min)
120 m / min
120 m / min
Dirêjahiya xeta min
< 0.15mm
< 0.15mm
Pergala ajotinê
Motora servo ya barkirin
Transiting System
Dual-drive & rack and pinion system
Rêza Tempo ya Operasyonê
10 ~ 40ºC
Pêdiviyên Elektrîkî
380V / 50Hz
Parzûna Germkirinê
Ava sar kirin
Libersekînîn:
One year .
Pîvan
5500kg
Mezinahiya paşîn (mm)
4700mm×2520mm×1750mm  (L×W×H)
Agahdariya bingehîn
Cooling System: Water Cooling
Materyalê sepandin: Metal
Laser Classification: Solid Laser
Laser Source Type: Ipg,Raycus or Maxphotonics Fiber
Laser Wavelength: 1070nm
Max. Speed: 120m/Min
Cutting Thickness: 0.2mm---5mm
Garantî: Salek
Bazirganî: ACCURL
Specification: 4700mmx2520mmx1750mm
HS Code: 84561000
Application: Home Appliance, Textile Machinery, Aerospace Industry, Shoemaking Industry, Woodwork Industry, Advertising Industry
Technical Class: Continuous Wave Laser
Structure Type: Gantry Type
Laser Technology: Laser Vapor Cutting
Laser Wattage: 500W,700W,1000W,2000W
Working Area: 3000X1500mm
Min Line Width: 0.15mm
Power Supply: 380V/50Hz
Weight: 5.5 T
Transport Package: Ply Wood Box
Origin: Anhui, China.
---
cnc buhayê makîneya qutkirina lazer
,
bihayê makîneya barkirina avêtinê ya cnc metal
,
makîneya barkirina lazer a cnc pîşesazî